Betron ProX7 Noise Isolating Earphones Headphones with Dual Driver, Microphone and Volume Control – Black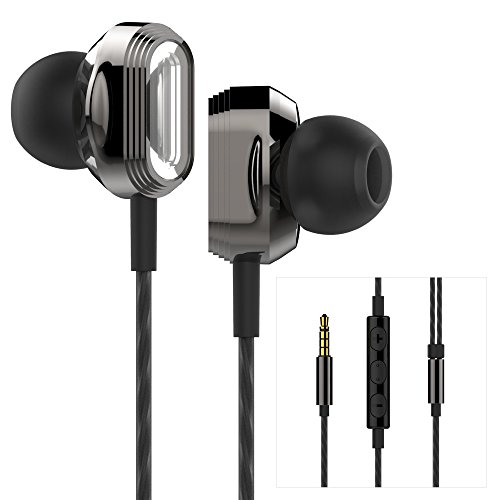 The Betron Pro-X7 is the latest in our line of high performance In-Ear headphones. With improved dual driver response, the proprietary wide bandwidth design provides the listener with an unequalled performance at this price point. The Pro-X7 headphone include an Apple controller which includes a microphone and offers the capability to control volume, music tracks, phone calls, Siri as well as volume control on Samsung and LG mobile phones. The addition of the controller makes this more than just a great sounding headphone, it's now a communication tool to help you navigate the busy world we live in today.
When Betron sets out to design a new product, the most important goal is to be faithful to the music. To also be able to improve the listeners overall experience with the controller is just icing on the cake.
Two Drivers
Having two drivers is similar to having a high-end surround sound system in your ears. A dynamic driver is like a tiny woofer. Other Driver is like tiny tweeters. The bass is full, the mids are articulate, the highs are sparkling, and the soundstage is wide.
3-Button Remote
Accessible 3-button remote allows you to control your music and take calls on the go. Our noise isolating fit and crystal clear microphone makes conversations sound intimate even in loud environments.
High Quality Dynamic Dual Driver Earphones for High Quality Balanced Stereo Bass Driven Sound