Rhodesy Octopus Style Tripod Stand Holder for Camera, Any Smartphone with Clip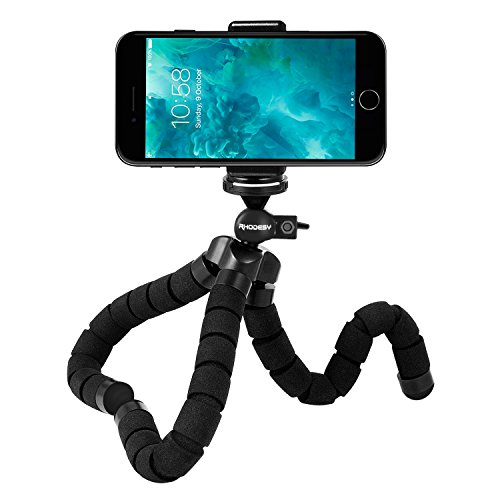 Features:
With Rhodesy Octopus Style Portable Tripod Stand Holder, you can capture awesome pictures and video anywhere with your phone. Set it up anywhere ever you want to capture level shots on the surface. You can wrap the flexible tripod legs around a lamp or tree.
Set up this mini tripod on your lap, desk or couch. Perfect for watching movies on your phone, including iPhone 8, 8 Plus, 7, 7 Plus 6, 6+,5 or any other smartphone/ camera.
Package Includes:
1 x Flexible Tripod Octopus
2 x Tripod Adapter
1 x Bolt
1 x Cell Phone Holder
Note: We now have both old and new packages, randomly sent.
The tripod is designed to be highly functional and durable.
---
Get The Best Deal
£9.99
£16.99
---